Stony Clove Rd
A courtyard house with a discrete central space defined by the adjacent landscape.
Location
Hudson Valley, NY
Consultants
Structure, Civil, Geotechnical
Scope
Renovation and Additional, Adaptation to meet FEMA flood plain requirements
Sited creekside outside of the town of Phonecia NY, this house originally sat directly at grade and adjacent to the creek. After a burst pipe in winter caused extensive damage, we were approached to rethink how one occupies the house and site. Already sitting on an a non-conforming partial lot, our office worked with the town and our client to maintain the current creekside adjacent footprint and adapt the project to meet FEMA regulations. Typically, this significant change in height may be considered a challenge but we used it to rethink the organization of a courtyard house.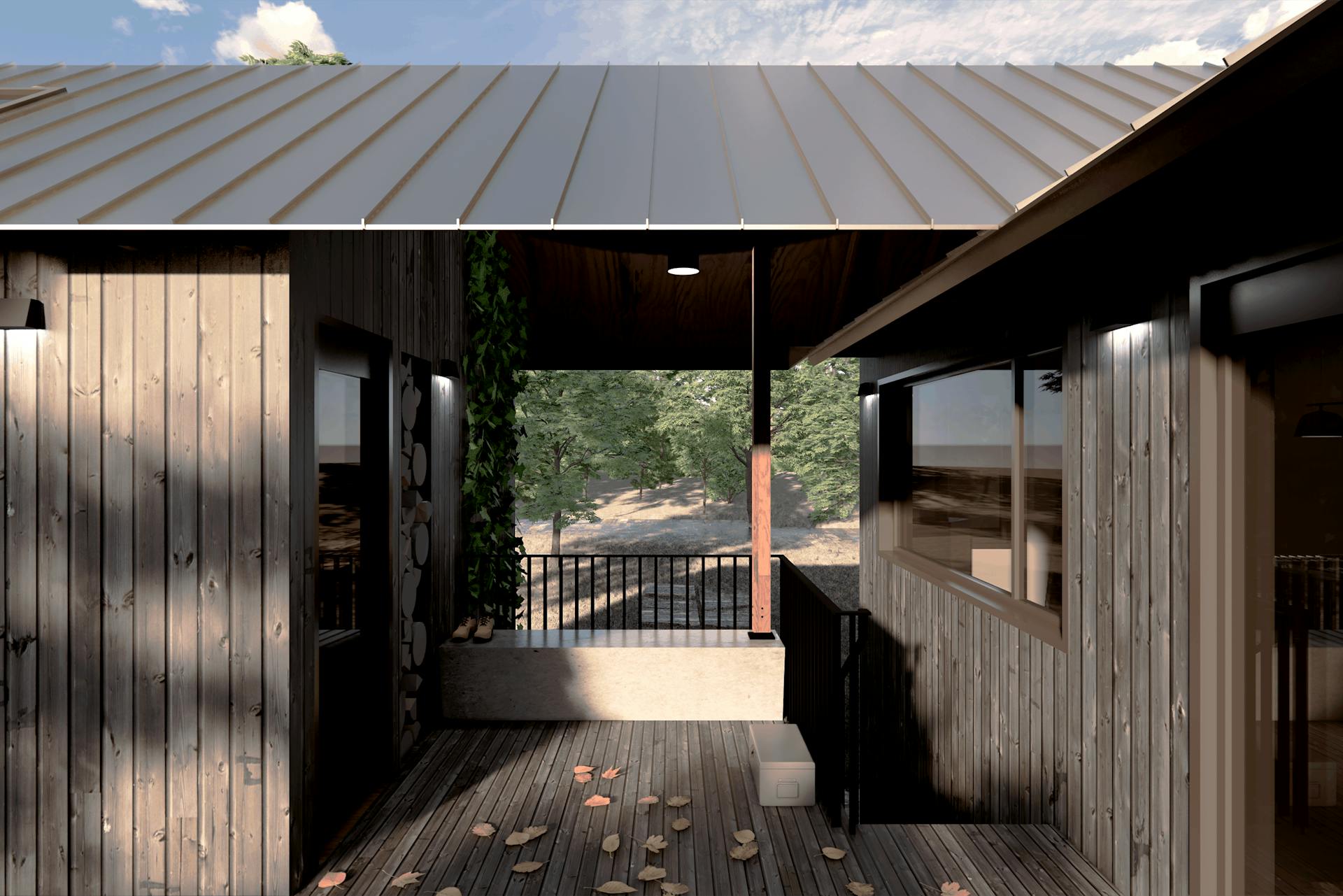 In elevating the house, we created a large new deck framed by the existing house and the mountain side. We looked to the existing building traditions in the area. We used simple wood framing and clear cedar siding in different orientations to organize and define the addition compared to the existing home. Our design challenge was to both create a separate private and elevated space, but retain the connection to the outdoors and site from living in the spaces to living in the creek.