191 Clinton St
Making a small home feel more spacious by leveraging volume rather than floor area.
Consultants
Structural, Expediting
Scope
Full Design Services, Alteration Type 2
We started by examining a simple problem: How to live in a small, tall space in a dense city like New York. When an existing steel circular staircase became more of a headache than a pleasure to return home to for our client, we considered increasing her volume of living space as the structure lacked an opportunity for additional square footage. Creatively solving the issue of storage loft and accessible space through a millwork service ladder, we were able to connect our client's current living space with long term storage.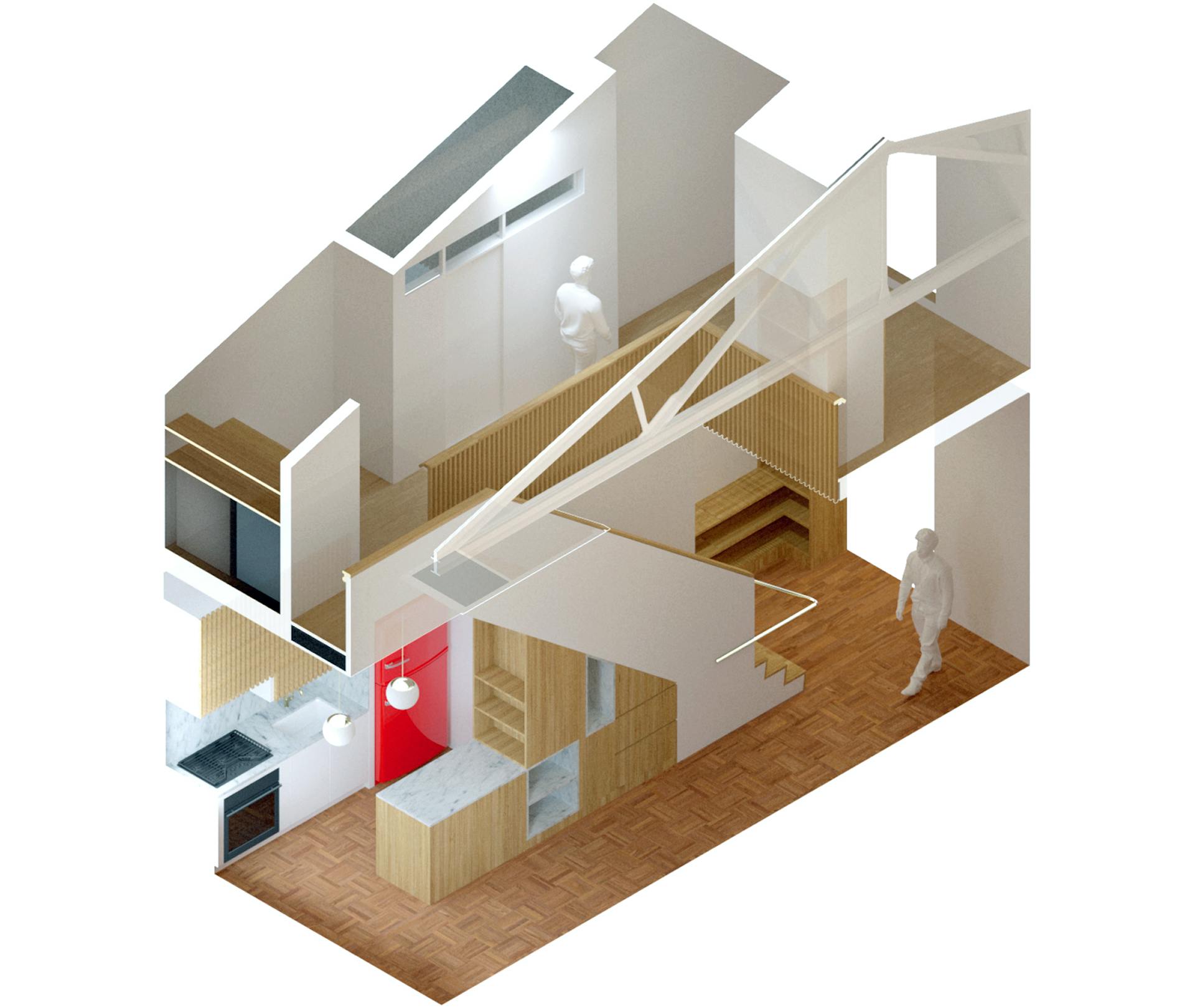 Our approach was to study access to the mezzanine. We looked at two locations for the stair, both constrained by the existing steel structure of the building. We settled on aligning the stair and the kitchen, and utilizing the space underneath the stair for kitchen storage and shelving. We designed a linear work area for additional storage to run the length of the apartment. We used robust materials where needed and reconditioned the existing apartment where necessary.
We created a new connection between living and sleeping, unifying spaces once vertically broken up.